Performing Opportunities through West Chester Dance Works!

Diane Matthews School of Dance Arts is the resident studio for West Chester Dance Works, a 501(c)3 nonprofit entity entrusted to fulfill the mission of providing opportunities for all to receive exposure to the many benefits of dance. We fulfill this by training dancers and providing them and the community with access to the fullness of dance with its diversity of ideas, feelings, and styles.
West Chester Dance Works encourages a heart for service. Company members realize and explore their talents as they share in the enrichment of our world — one community at a time. Society is starving for wholesome and elevating experiences. WCDW offers a model of unity and optimism that truly brings people together. This has been our impetus since the company's inception in 1983.
UPCOMING EVENTS:
Annointed Dance Open House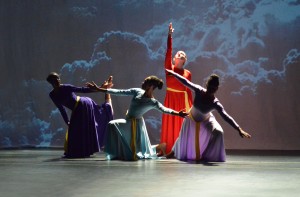 Join us to learn about our liturgical performing groups Annointed (for adults) and Annointed Too (for youth). This Open House will provide details on class and performing opportunities while using dance to bring inspirational messages to the surrounding community.
Date: Saturday, September 23rd, 2017
Time: 12:30pm
Where: At the Studio
For more information about WCDW, visit our website at westchesterdanceworks.org